EXTRA HUSBAND: Hourly Husband for 100 years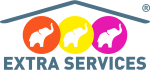 EXTRA HUSBAND - an hourly husband for 100 years. NON-STOP repairs, assembly, disassembly and maintenance in your company, household, house, flat, offices, cottages, chalets or other buildings all over the EU. We repair, assemble and administer your real estate 24 hours a day. Cleaning and maintenance of sink holes and waste pipes. We work with no risk and with a guarantee. THE PINK ELEPHANT is a brand of quality.
Our company policy
comprehensive Hourly Husband services
repairs, assembly, service and maintenance of real estate
cleaning of sink holes, waste pipes and toilets in commercial facilities and households
bricklayer's work, decorating, drilling and cutting
reconstruction of flats and flat centres
services provided NON-STOP all over the Czech Republic
maintenance of greenery, cutting of bushes and grass
professional approach and equipment
Our services
technical maintenance of companies and households
insurance in the amount of CZK 1,000,000
security clearances
homogeneous prices for services all over the Czech Republic
comprehensive services of moving house and clearing out
comprehensive cleaning services
only trained specialists
repairs and maintenance with no risk and with a guarantee
Company:
RISS COMPANY s.r.o.
Address:
Nadrazni 24, 301 00 Pilsen, Czech Republic
Telephone:
+420 777 688 058
E-mail:
info@extra-services.eu