Master franchise
EXTRA SERVICES / EXTRA SLUZBY - AN EASY WAY TO SUCCESS WITH YOUR OWN COMPANY
EXTRA SLUZBY is an aggressive and quickly and continuously developing CZECH franchise network of services in the area of moving house, cleaning, repairs and maintenance activities. This network provides its services not only to private end customers in households but also to companies, institutions and state authorities all over Europe.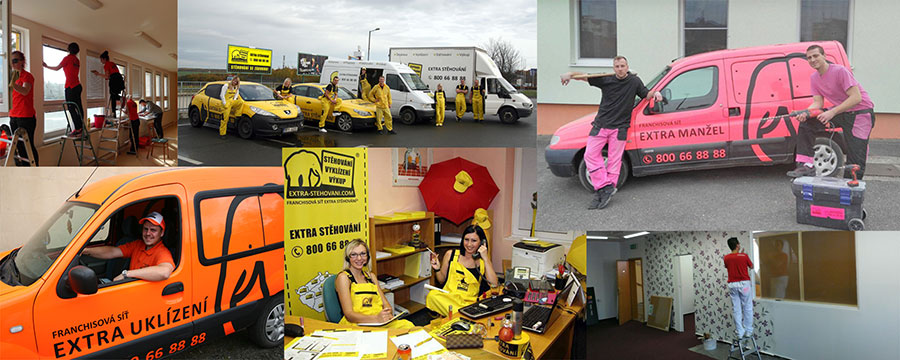 MAKE MONEY IN AN EASY, FAST AND REGULAR WAY VIA EXTRA SLUZBY
You will get absolutely everything you need for the particular kind of service from the network:
our own equipment and new cars
background and support of the network for the whole period of the contract effect
job orders database and IT systems
comprehensive marketing support and training
return of the initial fee in 1 to 1 1/2 years (up to fivefold appreciation)
Time-proven and perfected know-how in connection with services which support one another perfectly allow the network to boom. Comprehensively connected, almost identical franchise systems EXTRA MOVING, EXTRA CLEANING AND EXTRA HUSBAND are an opportunity for entrepreneurs, investors and craftsmen and skilful people to ensure regular and stable income.
nakup@extra-sluzby.com+420 777 297 797